09 Nov

Ehsan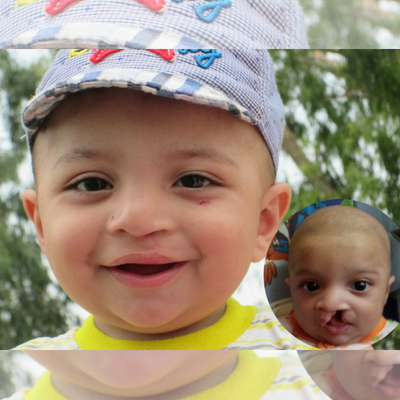 As the first baby of Sidra and Suleiman, the parents-to-be were very happy and anxiously waiting for the little one. Their world shattered when Ehaan came to the world as he had cleft lip and palate. The parents had, never in their life, seen such a deformity and were worried that he might not survive. The new parents had no idea as to what to do with him and how to feed him. All this stress made Sidra sick.
Suleiman owned a gift shop and knew that if treatment for cleft was available, he could not bear the expenses. He was upset and concerned but not disappointed. Both of them kept on praying to God for help. Life went on. When Ehaan was 11 months old, he became ill and Sidra took him to the doctor who told her that there is a hospital in Gujrat that deals with this specific defect. This statement was a ray of hope for the mother. She came back and told her husband.They came to cleft hospital and were overjoyed to see the hospital.
"We were given advice every step of the way, on feeding, nutrition and how to help the baby" says Sidra. "All our questions and doubts had been answered"

Ehaan had undergone three surgeries free of cost and is now a normal child. "We are so lucky that we had the wonderful support of the cleft team at Cleft Hospital Gujrat. It made such a difference right from the start" said Sidra.